May 8, 2019
Loud and Proud, Nurse Billy Burris Ready to Make an Impact
At rallies during his Catholic school years; questioning politicians at public forums; at 6 a.m. rowing practice; and even sometimes in the hospital corridors, you can hear it. Billy Burris's voice is that loud.
It's also plainspokenly outspoken. It's insistent, too, and often followed by a laugh. And, no, he doesn't plan on piping down anytime soon.
"Among the nursing students," chuckled Burris, who will earn a Bachelor of Science degree in nursing this month from the University of Virginia, "I'm known for being kind of noisy."
The son of a Peace Corps volunteer and engineer father and a native Tanzanian, Burris emigrated with his mother and twin brother to Richmond shortly after his father died of a heart attack in 2001. The trio emigrated into the arms of Burris' father's family, arriving in the United States with little knowledge of the English language and few possessions, but a fierce determination to work, learn and make their own way in their adopted homeland.
Following elementary school, Burris' mother enrolled Billy and his brother, Bobby, at St. Benedict's Catholic School for sixth through eighth grades, a financial stretch she eased by picking up additional shifts as a nurse's assistant and a Panera cashier. There, Burris learned a liberal form of Catholicism that promoted social good, critical thinking and a faith that, Burris said, "didn't shelter you from the world, but made you a part of it." He found himself moved.
"The social justice form of Catholicism inspired me," Burris said. "If I believe in something, I should speak my mind about it, because if no one speaks, who will care?"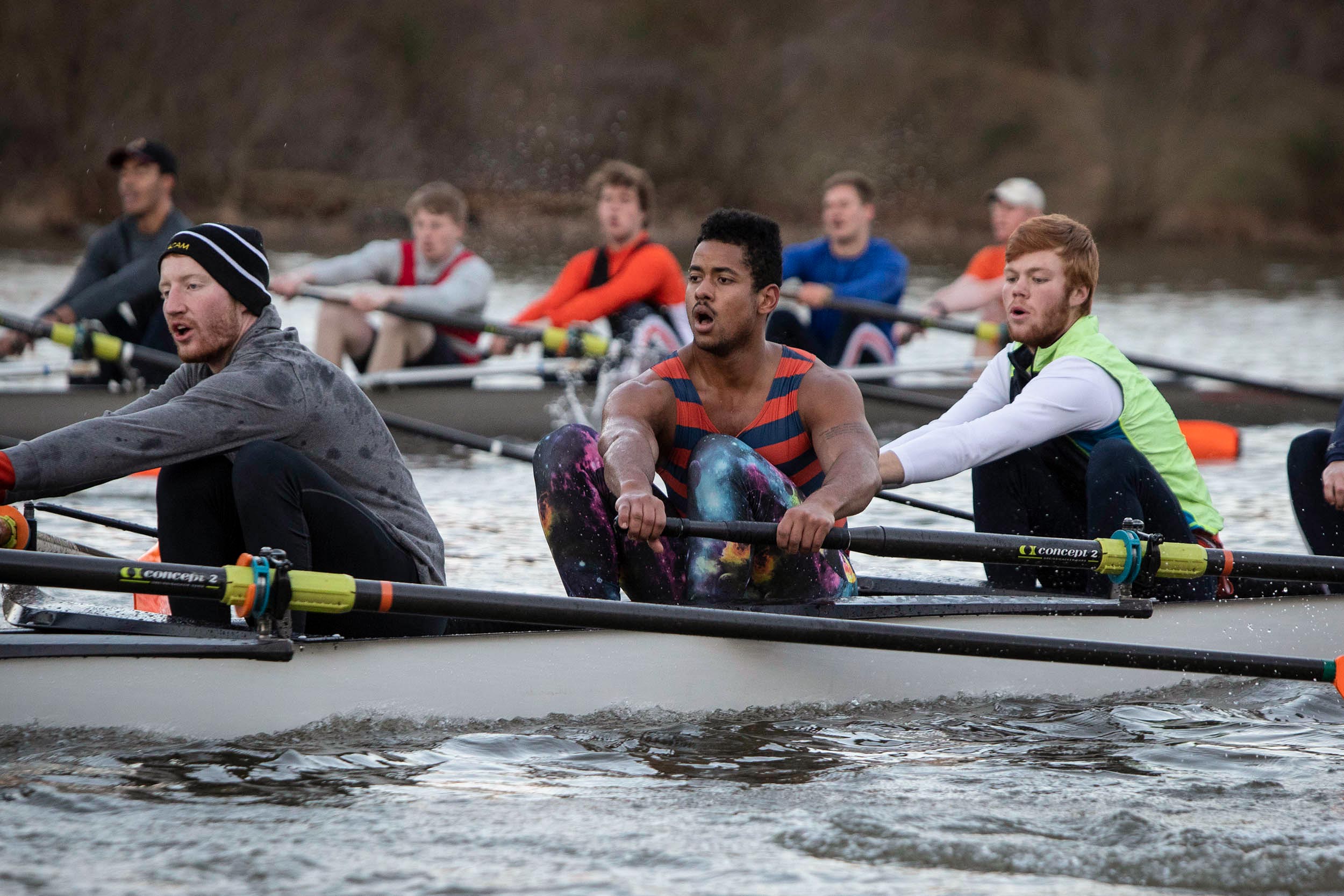 In addition to his schoolwork and his activism, Burris found time to row for UVA's men's rowing club. "I like having a purpose," he said.
Burris went on to attend Richmond's Open High School, an alternative high school where he called his teachers by their first names, discovered a love of reading, a passion for social justice and a growing hunger to make his voice heard. With his peers, he skipped school and marched in support of better funding for Richmond Public Schools, chanting and encircling Richmond's city hall and attending subsequent City Council meetings to push the issue forward.
His activism carried on after his arrival to UVA, where he's been a vocal critic of Atlantic Coast Pipeline project and part of the Climate Action Society. Burris has also advocated for international health by joining research trips to El Salvador and Rwanda, is a member of the MAN Club (Men Advancing Nursing), and even found time to join University Salsa Club meetups and attend Bible study sessions.
Oh, and he's awakened at 5 a.m. six mornings a week for the past four years to row for UVA's men's crew club.
"I like having a purpose," Burris said simply.
It's not lost on him, either, that he has much in common with those he fights for – people from modest backgrounds, who are racial and ethnic minorities and immigrants whose voices often lack power, authority and reach. During his own life, Burris sometimes felt the sting of others' assumptions. But rather than turning inward, or getting hot under the collar, Burris' retorts usually aim to enlighten, not strike back.
"I come from a very unknown place, and grew up with people asking, 'How big was the hut you lived in? Did you have electricity? Why do you talk white if you're half-black?'" he recalled. "For me, identity has always been complicated. It's why I'm outspoken. I need to show that there's more to being American than what most people think of."
In doing so, he's also carrying on the legacy of the father who tried to help others and the mother whose doggedness inspires him; his Tanzanian home country; and his own insatiable hunger to succeed by speaking up, showing up and giving his all.
But even as his voice booms, Burris listens, too. Like to the older African American patient he had the other day who was itching to talk, to instruct, and inform him – counsel Burris appreciates and takes in stride.
"Being in nursing school as a black guy, I've had patients – especially my black patients – tell me how proud they are of me," Burris said. "While I don't identify as African American, and while that culture, that history, is separate from my own, the struggle is the same. People like to see a young person who has a mission. They like to talk to me."
As he anticipates starting work as an emergency room nurse at the UVA Medical Center this August, he plans to continue his activism, too, and deepen his connections to the Charlottesville community. He's also finding focus for his voice, highlighting not just what's wrong with the world, but what's right in the U.S. and abroad. His role as a nurse affords him a platform, he's found.
"We're the country that wanted to go to the moon," Burris said, "and lately, we've more been thinking that maybe we can't. But this is America. I want to challenge that; I want to be part of a positive moment. In my generation, there's a lot of restlessness; I want to bring a world-building mentality.
"If you want to make things better for your patients," he added, "you have to stick your neck out."
###